About Us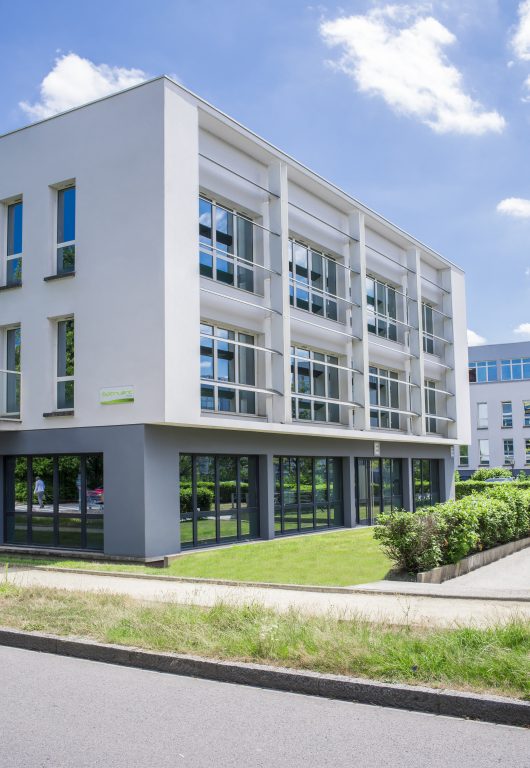 The Company
Optinvent is a recognized leader in display optics for augmented reality. Its proprietary technologies are protected by 35 granted international patents and secret know-how that will enable the "metaverse" and a paradigm shift to consumer augmented reality smart glasses.  Optinvent's team has developed cutting edge transparent geometric waveguide technologies called Clear-Vu© (1D) and ORA-Lens© (2D) which are lighter, cheaper, safer, more power efficient and more comfortable to use as a result of over 10 years of R&D and manufacturing experience.  They outperform competing technologies in virtually every key area. The unique reflective waveguide architecture is the only one in the world based on high precision molded plastic optics allowing it to be scalable in high volume as well as being unbreakable and does not suffer from the image quality issues of the competition.  Optinvent's waveguide will allow seamless integration of miniaturized optics to allow never before seen form factors for discrete smart glasses which will enable mass market adoption.
The Team
Optinvent's multi-disciplinary team is young and passionate with innovation DNA and execution tenacity. The international founders have 25+ years of experience in cutting-edge high-tech products and optics. The CTO has a PHD in optics and the CEO has extensive experience in high tech components both in large multinationals and start up environments. The technical team is composed of experts in display optics design and manufacturing including coatings and cutting edge plastic molding technologies and is recognized industry wide for their expertise in the field.
Extensive know-how
Optinvent's extensive optical design and manufacturing know-how coupled with overall system view are what is needed to deliver cutting edge augmented reality waveguides and display modules. Furthermore, the team has decades of experience in finding the right compromises to balance form factor, performance, and manufacturing cost to the specific requirements of its customers.
Design & Fabrication Experience:
Optical design Expertise :
Imagery and tolerancing design for cascaded reflector waveguides
Coating recipe design and optimization for manufacturing
In house simulation and modeling software for characterization and analysis of image and ghosts
Illumination and imagery system design (full optical engine design expertise)
Know-how for all Microsdisplay technologies
Opto-mechanical design expertise :
SolidWorks CAD software
Molded plastic optics:
Unique know-how and wide-ranging experience in molded plastic optical parts (over 10 years)
Tooling design and DFM experience with strong worldwide supplier network
Past Achievements:
Small footprint short throw projector
Ultra compact laser based pico projector
Two AR smart glasses products (ORA-1 & ORA-2) based on molded plastic waveguide and optical engine
Night Vision HMD with see-through full color OLED display
Ultra high brightness (7000nits) display module (waveguide and light engine) for civil aviation
Large FOV and high efficiency 2D plastic waveguides (in development)