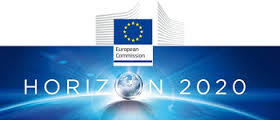 ---
---

Video and Optical See Through Augmented Reality surgical Systems
G.A.: 731874
The idea of integrating the surgeon's view with the aid of new augmented reality (AR) visualization modalities has become a dominant topic of academic and industrial research in the medical domain since the 90's. Wearable systems based on head-mounted displays (HMDs), offer the most ergonomic and easily translatable solution for many surgeries.
Most of the AR HMDs fall into two categories according to the see-through paradigm they implement: video see-through (VST) and optical see-through (OST) HMDs.
With respect to technological and human-factor issues, both the approaches have their own strengths and shortcomings. In this project, we identified in a hybrid OST/VST HMD, a disruptive solution for improving surgical outcomes.
The resulting device will undergo three clinical trials whose results will be fundamental towards a straight industrial exploitation.
Consortium Partners:
ENDOCAS UNIVERSITY OF PISA-Italy
SCOPIS GMBH-Germany
ALMA MATER STUDIORUM – UNIVERSITA DI BOLOGNA-Italy
CHARITE – UNIVERSITAETSMEDIZIN BERLIN-Germany
SANKT GERTRAUDEN KRANKENHAUS GMBH-Germany
OPTINVENT-France
TECHNISCHE UNIVERSITAET MUENCHEN-Germany
VREO Innovation-United Kingdom
COMMISSARIAT A L ENERGIE ATOMIQUE ET AUX ENERGIES ALTERNATIVES-France
PILOTFISH GMBH-Germany
SCUOLA SUPERIORE DI STUDI UNIVERSITARI E DI PERFEZIONAMENTO SANT'ANNA-Italy
---
---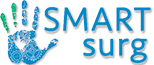 Robot-assisted minimally invasive surgery.
G.A: 732515
Robot-assisted minimally invasive surgery  (RAMIS) offers many advantages when compared to traditional MIS, including improved vision, precision and dexterity. While the popularity of RAMIS is steadily increasing, the potential for improving patient outcomes and penetrating into many procedures is not fully realised, largely because of serious limitations in the current instrumentation, control and feedback to the surgeon. Specifically, restricted access, lack of force feedback, and use of rigid tools in confined spaces filled with organs pose challenges to full adoption. We aim to develop novel technology to overcome barriers to expansion of RAMIS to more procedures, focusing on real-world surgical scenarios of urology, vascular surgery, and soft tissue orthopaedic surgery. A team of highly experienced clinical, academic, and industrial partners will collaborate to develop: i) dexterous anthropomorphic instruments with minimal cognitive demand ii) a range of bespoke end-effectors with embedded surgical tools using additive manufacturing methods for rapid prototyping and testing utilizing a user-centred approach, iii) wearable multi-sensory master for tele-operation to optimise perception and action and iv) wearable smart glasses for augmented reality guidance of the surgeon based on real-time 3D reconstruction of the surgical field, utilising dynamic active constraints and restricting the instruments to safe regions. The demonstration platform will be based on commercial robotic manipulators enhanced with the SMARTsurg advanced hardware and software features. Testing will be performed on laboratory phantoms with surgeons to bring the technology closer to exploitation and to validate acceptance by clinicians. The study will benefit patients, surgeons and health providers, by promoting safety and ergonomics as well as reducing costs. Furthermore, there is a potential to improve complex remote handling procedures in other domains beyond RAMIS.
Consortium Partners:
UNIVERSITY OF WEST ENGLAND BRISTOL-UK
ETHNIKO KENTRO EREVNAS KAI TECHNOLOGIKIS ANAPTYXIS-Greece
POLITECNICO DI MILANO-Italy
NORTH BRISTOL NATIONAL HEALTH SERVICE TRUST-United Kingdom
UNIVERSITY OF BRISTOL-United Kingdom
ISTITUTO EUROPEO DI ONCOLOGIA SRL-Italy
IDIOTIKO POLIIATRIO ORTHOPAIDIKIS CHIROURGIKIS ATHLITIKON KAKOSEON KAI APOKATASTASIS ETAIRIA PERIORISMENI EFTHINIS-Greece
CYBERNETIX-France
OPTINVENT-France
HYPERTECH INNOVATIONS LIMITED-United Kingdom
---
---

MONICA will deploy four types of applications addressing different needs when planning and conducting large cultural events.
They all relate to real challenges in terms of: public security and safety during events; acoustics and active noise control and integration with other ecosystems in the city infrastructure.
G.A: 732350
Do you want to know what the Internet of Things can do for your city? The MONICA project will demonstrate how multiple Internet of Things technologies can help in terms of noise control, sound quality, crowd management and security at large cultural events taking place in the city.
Based on several devices such as smart armbands, cameras, glasses and drones, MONICA will be able to offer a portfolio of applications for enhanced city services, which will be demonstrated in 6 different European cities, involving 100.000+ end users.
Six pilot sites will demonstrate how the use of IoT technologies can help solve security and noise challenges at large, outdoor events, covering music events, festivals, sport events and city happenings, which in total attract more than 100.000 people.
Each of the sites will choose a number of relevant applications that they wish to deploy. Whereas some cities will emphasise optimal concert sound and enhanced noise control, and others look to optimising security, all pilots will actively involve their citizens, engaging more than 10.000 people in the evaluation process.
28 partners from 9 different countries form the MONICA consortium, uniting a multitude of specialists from different disciplines.
From the demand side we have cultural event organisers and public administrations. Representing the supply side we have experts on IoT technologies and wearable sensor systems; drones and acoustics; cloud solutions and M2M communication. Finally, security and privacy experts, cognitive scientists and regulatory specialists are here to set the societal scene.
Consortium Partners:
FRAUNHOFER GESTELLSHAFT ZUR FOERDERUNG DER ANGEWANDTEN FORSHUNG E.V-Germany
ACOUCITE-France
ATOS IT SOLUTIONS AND SERVICES SRO-Slovakia
BRUEL & KJAER SOUND & VIBRATION MEASUREMENT A/S-Denmark
CITY OF BONN-Germany
ETHNIKO KENTRO EREVNAS KAI TECHNOLOGIKIS ANAPTYXIS-Greece
CNET SVENSKA AB-Sweden
DEXELS BV-Netherlands
DIGISKY SRL-Italy
DANMARKS TEKNISKE UNIVERSITET-Denmark
FREIE UND HANSESTADT HAMBURG-Germany
HOCHSCHULE FUER ANGEWANDTE WISSENSCHAFTEN-Germany
H W COMMUNICATIONS LIMITED-United Kingdom
IN-JET APS-Denmark
ISTITUTO SUPERIORE MARIO BOELLA SULLE TECNOLOGIE DELL'INFORMAZIONE E DELLE TELECOMUNICAZIONI ASSOCIAZIONE-Italy
KOBENHAVNS KOMMUNE-Denmark
KINGSTON UNIVERSITY HIGHER EDUCATION CORPORATION-United Kingdom
LEEDS BECKETT UNIVERSITY-United Kingdom
MOVEMENT ENTERTAINMENT SRL-Italy
OPTINVENT-France
Praesidio ApS-Denmark
RING ADVOCACY APS-Denmark
TELECOM ITALIA SPA-Italy
TIVOLI AS-Denmark
COMUNE DI TORINO-Italy
VCA TECHNOLOGY LTD-United Kingdom
DEN ERHVERVSDRIVENDE FOND VAEKSTHUS SJAELLAND-Denmark
YORKSHIRE COUNTY CRICKET CLUB LIMITED-United Kingdom