ORA-EYE Remote Assistance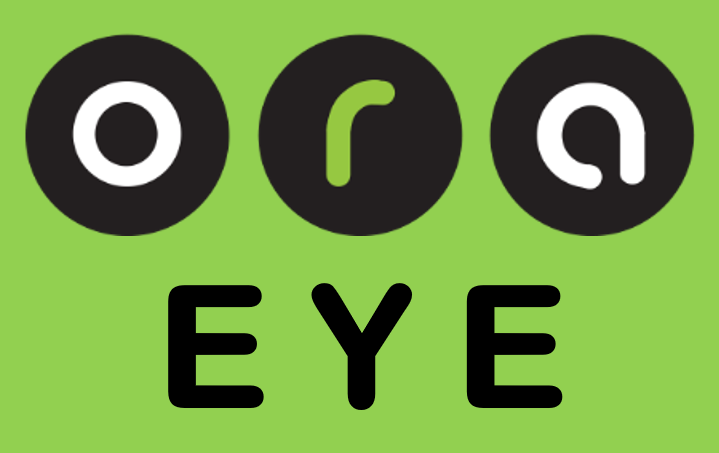 ORA-EYE is an application for Hands-Free Remote Maintenance, Remote Assistance and Training developed with our partner WIDEUM that works with the Optinvent's ORA-2 smart glasses.
Optinvent now offers a complete solution for Remote Maintenance, Remote Diagnostics, Remote Guidance, and Remote Training professional use cases.  Please inquire about terms and pricing for ORA-EYE ncluding ORA-2 smart glasses, software, and support for your environment:  sales@optinvent.com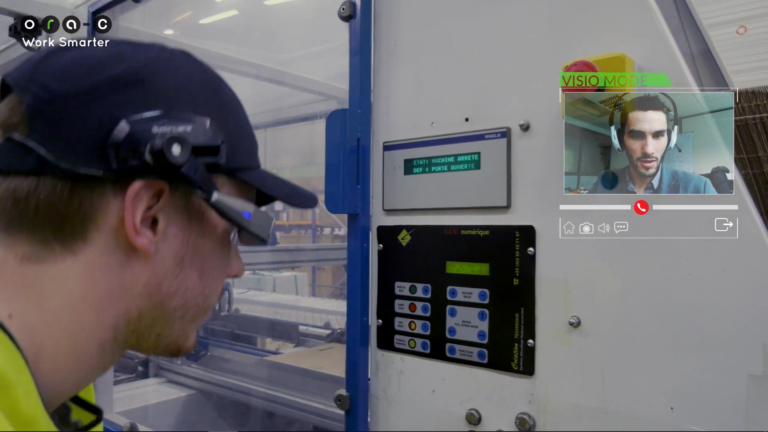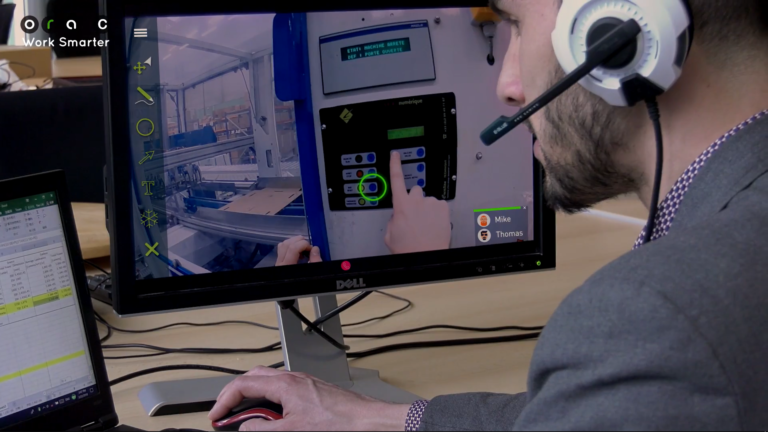 Remote Assistance is the the act of performing a task whereby a technician wearing an ORA-2 can communicate with an expert in another location "remotely" and hands free.
Information is exchanged through the ORA-2 which is equipped with a camera, see through display, sound, and a microphone..
The expert can guide the technician through complex tasks via a "see what I see" analogy.  This is similar to video conferencing except that the expert sees "through the eyes" of the technician instead of just seeing each other.
The technician wearing the smart device equipped with a camera transmits the video feed wirelessly wia WiFi through the network and gets instructions from the expert via voice and the display.  This obviously saves time and travel since the the technician and expert can be at different locations across the globe.
Remote Assistance can greatly improve the reliability and speed of maintenance operations and are an effective means of training technical staff to carry out complex tasks.
For any questions on terms and pricing, please contact us:  sales@optinvent.com