ORA-X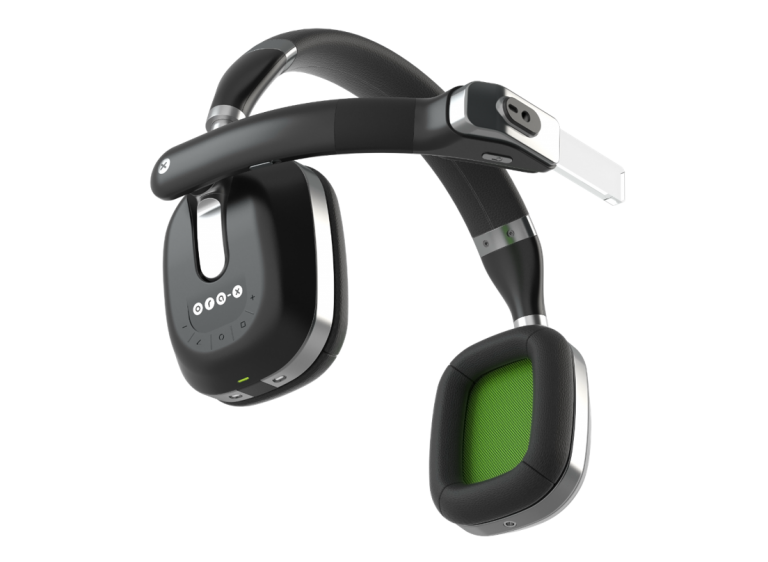 ORA-X: Headphones Reimagined
ORA-X are more than a pair of headphones — they are a wearable tablet. These smart headphones work on the flexible Android platform, so right out of the box they are ready to use and personalize based on your favorite apps, or ready to load new programs of your own creation! With an average eight hour battery life, ORA-X's technology can be utilized throughout the entire day in a variety of ways. Whether you're a certified technophile or a music lover who wants to take their audio experience to the next level, our headphones will revolutionize the way you interact with and create media.
"After all, even the biggest technophobes out there probably feel pretty comfortable throwing on a pair of headphones. ORA-X turns one of the most commonplace gadgets on earth into something futuristic and exciting."
— Jacob Kleinman, TechnoBuffalo
"…it's not simply an extension of your phone like the Apple Watch but a fully-functional complimentary device."
— Andrew Tarantola, Engadget
This is the next step in headphones.
The future of augmented reality packaged in a pair of sleek, high end noise isolating headphones with 50 mm drivers for full rich bass. ORA-X headphones enhance and expand the listening experience in order to create an interactive visualization of whatever you're hearing. You can watch new music videos, see notifications about your favorite artists and much more.
"…the ORA-X is an over-the-ear style headphone that features a flip down display. With this, the display becomes optional, so when you don't want to use it you can move it out of your direct line of view."
— Jared Dipane, Androidcentral
The Details

We've designed the ORA-X to handle the most challenging augmented reality applications with ease. Powered by a dual core processor with GPU, it features a capacitive touchpad, camera, microphone, and inertial and ambient light sensors. Integrated Wi-Fi, Bluetooth, and GPS last for hours thanks to its high capacity rechargeable battery.

For specifications, please click here:  ORA-X Data Sheet
Proven pioneers in augmented reality.
We've been working on augmented reality hardware for over 8 years and have 13 patents on our core technology. With the ORA-1 AR Glasses we proved we were up to the challenge of designing, building and delivering advanced augmented reality hardware. With the ORA-X we've taken the ORA-1's patented technology and created an entirely new device category.
"Optinvent…[has] been working on AR glasses for a long time, and they really know what they are doing when it comes to wearable transparent display."
— Eliane Fiolet, Ubergizmo

Designing the future.
For the developer, this isn't just a pair of headphones. This is your chance to design the future. We're creating a community for developers to build apps of their own creation on the open source, Android platform. We have two different developer's kits that will put you in the mix with our staff and automatically enrolls you hackathons, giveaways, and more.
"Just as Pebble built an audience of developing enthusiasts when it first launched, so Optinvent hopes to do the same for the ORA-X."
–Chris Davies, Slash Gear
Note:  Lead time to be Announced.  Currently on Pre-Order.