ORA-2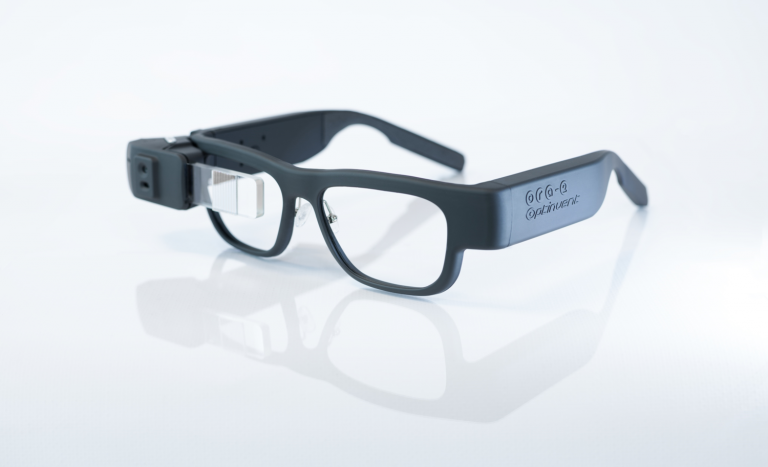 Meet the ORA-2 Professional Smart Glasses and "Work Smarter"!
The ORA-2 is the most powerful wearable computing device in the world.  It is a revolutionary smart glass platform that will change the game for mobile augmented reality and wearable computing.
The ORA-2 is a true "wearable tablet" which allows a multitude of applications. It is Comfortable, ergonomic and mobile:
The ORA-2 enables hands free mobile computing and AR applications such as remote maintenance, logistics, remote training, situation awareness, and much more. It can run applications as a standalone wearable computer and can connect to the network via WiFi and to any smart device via Bluetooth.
The ORA-2 features a disruptive transparent retinal projection technology for a crisp, bright image display.  The virtual screen of the ORA-2 has two configurations allowing both "augmented reality" and "glance" modes. This "Flip-Vu" feature allows the image to be either directly in the wearer's field of view or just below.


The ORA-2 is equipped with a dual core processor w/ GPU, camera, microphone, sound, inertial sensors, WiFi, Bluetooth, GPS, ambient light sensor, and a high capacity rechargeable battery.  The ORA-2 is the most powerful smart glass platform for a truly unique and mobile computing experience.
The patented ORA-2 Smart Glasses hardware platform comes complete with its own flexible Android SDK in order to develop apps and fine tune the user experience.
With you as partner, we can revolutionize the wearable computing space and build the future together!
ORA-2 Specifications*:
Display
Full color Landscape 16:9
Resolution
42 pixels/deg (126 separate RGB)
Screen Size
61" at 4m
Display Brightness
>3000Cd/m²
Virtual image location
"Flip-Vu©" user adjustable (above, centered, below)
Form factor
Safety Eyewear
Total weight
~90g
Lenses
Photochromic (Optional)
Ophthalmic Correction
Can be worn over most eyeglasses
Connectivity
Bluetooth LE & Wi-Fi B/G/N

micro USB for charging + PC link

Includes charger + cable

Sound
Professional grade audio Codec

Includes µUSB earphone

Interactivity
Trackpad on right side
Microphone
Ultra low noise
Ambient light sensor
8 bit
Orientation sensors
9 axis (gyro, accel, compass)
Front facing Camera
5M Pixels w/ AF
Battery Capacity
1200mAh (5hrs display on time)
Operating System
Android AOSP 4.4.2
*Specifications are subject to change without notice.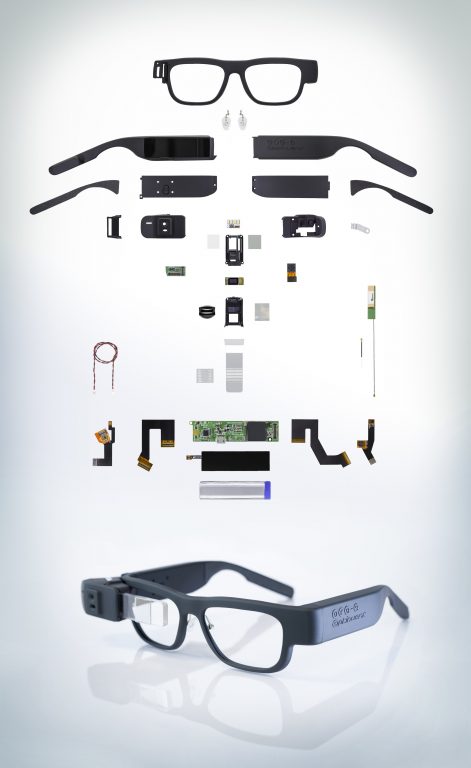 Please click below to download the full ORA-2 Data Sheet:
Please click here for an in depth review of the ORA-2 from "AR Intelligence" :
What's in the box:
ORA-2 Smart Glass
Instruction sheet and download manual for SDK
Charging and PC link connector
uUSB mono headphone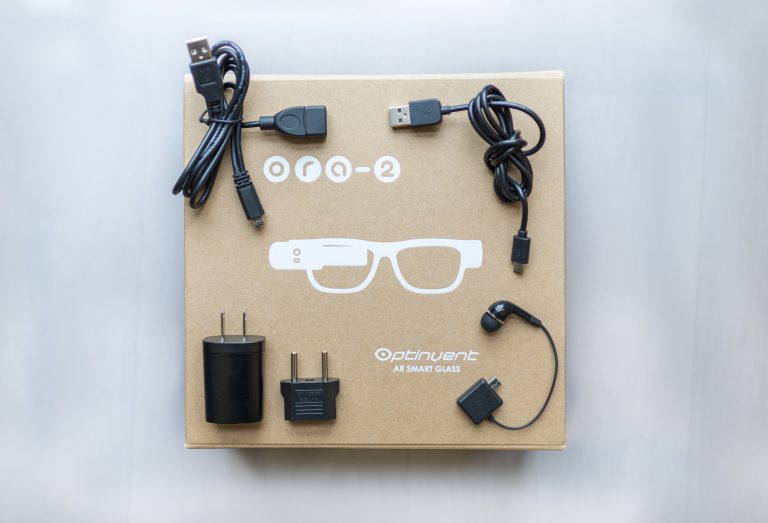 List of Pre-loaded Apps on the ORA-2
Basic Android / System Applications:
Browser                                      

Calculator                                      

Calendar                  

Camera                    

Clock

Dev Tools

Downloads

Email

Gallery

Gmail

Google

Maps

Movie Studio

Music

People

Play Store

Quickoffice

Search

Setting

Sound Recorder

Speech Recorder
Third Party Apps:
Allucyne Building

Animal 4D

Antutu

Camera

BluePeer Server

CMFile Manager

Compass Level

Crunch Fish Demo

Dice 3D

Flight HUD

GPS Test

Launcher 4

Maestro

Mandeure

OraTest

Skype

VNC Viewer

Wordlens
Important Note: The ORA-2 is not an FCC, UL, CSA, or CE approved product for general consumers. By ordering you agree to comply with the terms of the legal disclaimer document here: Terms and conditions
Lead time: