Optinvent and Augmate Announcement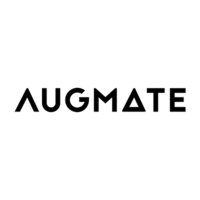 We are excited to announce that Optinvent has completed an integration with enterprise smart glass management platform from Augmate Corporation
Augmate gives enterprises complete control over the management of digital eyewear by allowing administrators to operate the devices through a Wearable Environment Manager portal. This platform is also utilized by application developers responsible for managing customer smart glass pilots before they scale at companies.
Some of Augmate's highlighted platform features include: enhanced device security mode to prevent unintended usage of devices, as well as, access management, policy management, and geo-fencing. IT administrators can manage device application libraries, device connectivity, obtain usage metrics, text users, push software (OTA Over-The-Air Updates), and reset the user password all from the web based portal.
Pete Wassell, the CEO of Augmate said, "We are very pleased to announce the integration of the ORA-1 to our management platform, after fielding numerous requests from Optinvent's growing customer base.  We look forward to partnering with application developers in Optinvent's ecosystem and helping them proactively address end customer IT concerns surrounding the introduction of smart glasses in the workplace."
Application Solution Providers looking to deploy their software to enterprises should schedule an Augmate demo. To find out how to evaluate the platform or integrate applications, please contact Randy Decko at randy@augmate.com.